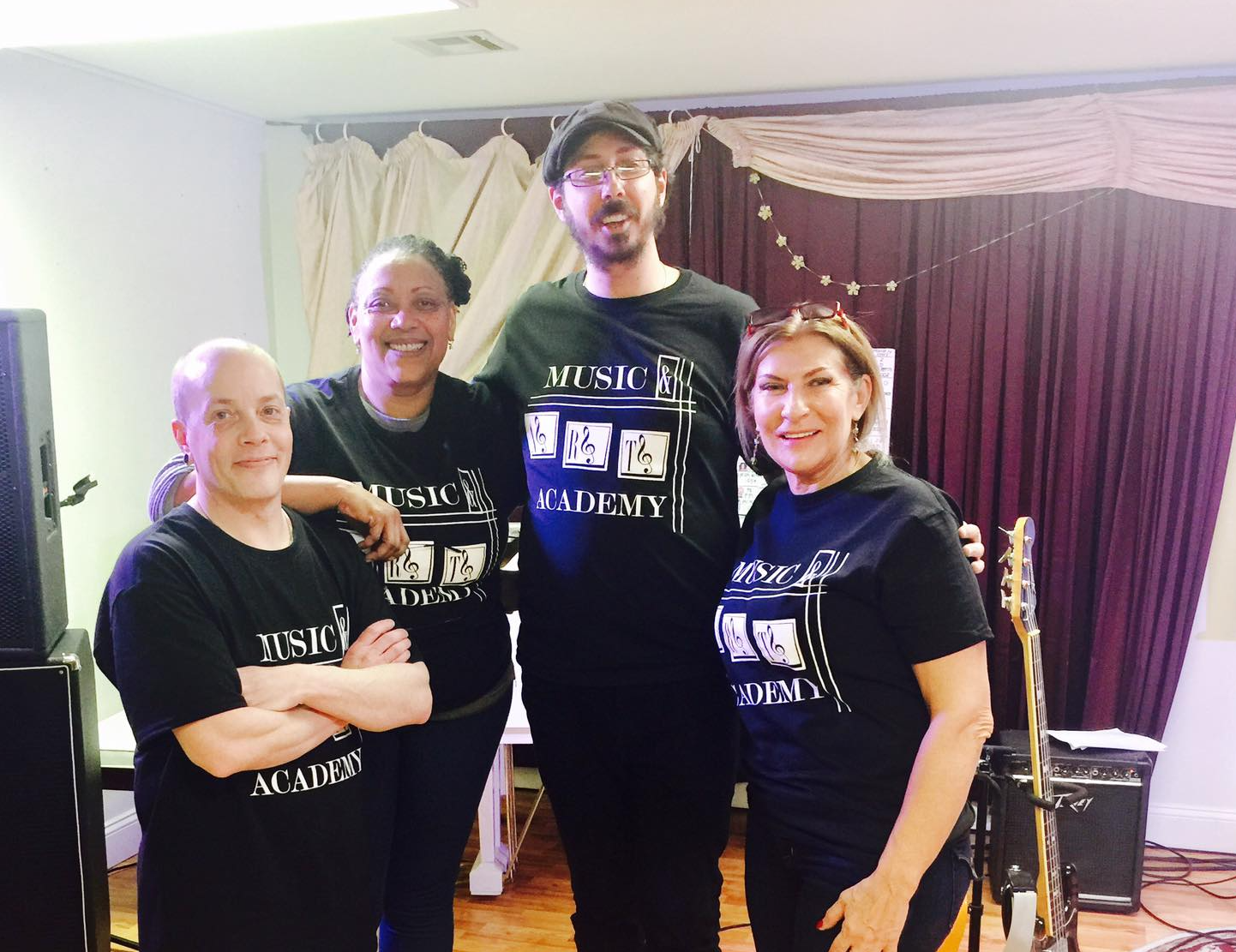 meet our teachers
Our Teaching Artists are dedicated professionals, who love their respective art, and, love to pass it on to the next generation of Artists. Or teachers hold Masters degrees from some of the most prestigious musical institutions and universities around the world, and/or have extensive performing experience in the skills they teach. Many of our teachers are members of the National Music Teachers Association.
Our Teaching Artists work well with students at any level of training and ability and offer individual instruction tailored to each student so that they meet their fullest potential with an emphasis on helping students obtain the fundamental skills needed to play their instrument in a short period of time.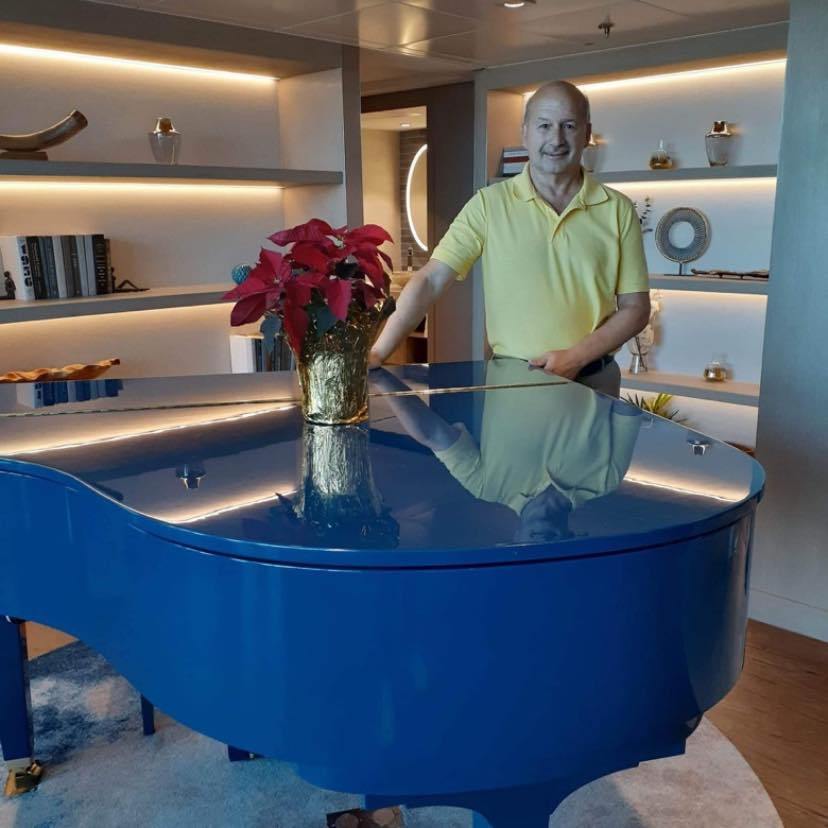 Jefferey Pantelas – Piano & Voice
Jeffrey Pantelas: MusicTeacher.Instruments: Piano,Accordion and Electronic keyboards , Vocal training and Chorus.Band leader ,Adonis Orchestra 1981-1992. Music teacher NYC.Bd.of Education 1985-2016, Project Arts Coordinator P.S.132 Manhattan (9 years).Teacher of piano,accordion and vocal training/chorus Music and Art Academy 2016-present.Education:Accordion and piano 7 years training, Bachelor's Degree, Baruch college in Management of musical enterprise. Masters in Education, N.J.C.U. 1990.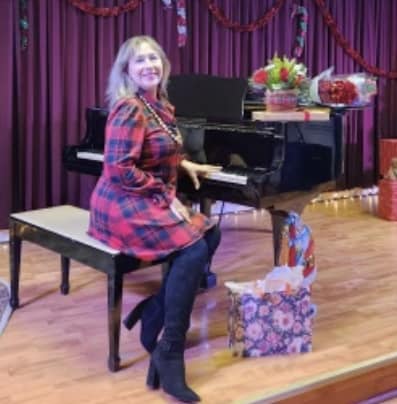 Darejan Jikia Stella – Piano
Darejan or DADA, is the pride and diamond in the crown of the Academy Dada has a B.A. in Music Education, and a Master's Degree in Piano from Teacher's College, Tbilisi, Georgia. She has over 40 years of teaching experience in Europe and America and has been teaching at the Music and Art Academy 18 years. Dada has prepared many of her students for performances in concerts and music festivals where they have impressed audiences.
She also prepares students for the practical & theory ABRSM exam – this is the exam board of the Royal Schools of Music / London UK/ I ®
Dada has students of all ages, especially enjoys teaching children.
"They are like my grandkids, I love teaching them and helping them learn to play" she says.
She loves her students and teaches with love & passion!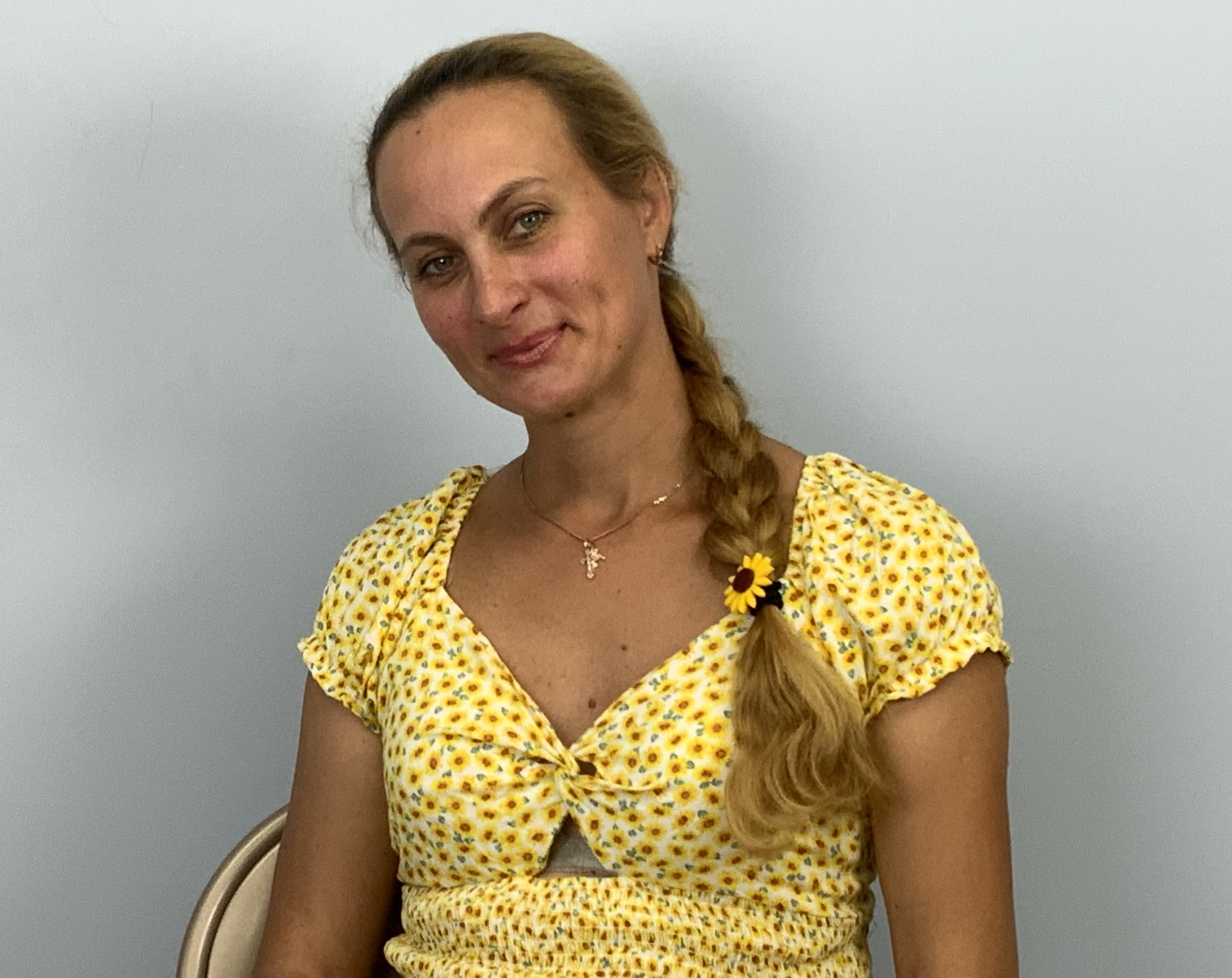 Oksana Shevchenko – Violin & Piano
Oksana has a degree in violin and piano from Odessa Music college. Started teaching career in Odessa Ukraine and has over 17 years of experience in Ukraine and America. She prepares her students for Music auditions in both instruments. Oksana enjoys teaching children of all ages. She is passionate about musical education and how it brings students from all levels, backgrounds, and walks of life together to make music.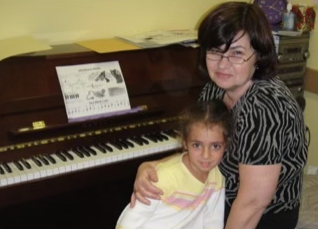 Iryna Yefremenko – Piano
I'm Iryna, and my journey in the realm of music has been both inspiring and transformative.
Holding a prestigious degree in piano instruction from Kharkiv Music College, Ukraine, I've dedicated my life to the harmonious art of piano playing and teaching.
My love affair with music began early, nurtured by the rich cultural tapestry of Kharkiv. From 1997 to 2003, I proudly served as the deputy director of Kharkov Music School #6, where I had the privilege of shaping young musical minds and fostering their passion for the keys. This experience not only deepened my understanding of pedagogy but also allowed me to witness the extraordinary potential that resides within each aspiring musician.
In recognition of my contributions to the musical community, I was honored to receive an award from the Mayor of Kharkiv. This acknowledgment further fueled my dedication to the art of piano instruction and reinforced my belief in the power of music to unite and uplift.
With a profound respect for tradition and an unwavering commitment to innovation, l've always strived to create an environment where students can flourish and explore their musical identities. Through my years of teaching and playing, I've come to believe that music is a language that transcends boundaries and speaks directly to the soul.
Beyond the confines of the classroom, I continue to explore the nuances of piano performance, constantly seeking ways to refine my own artistry. My journey is one of continuous learning, as I believe that every note has something new to teach us.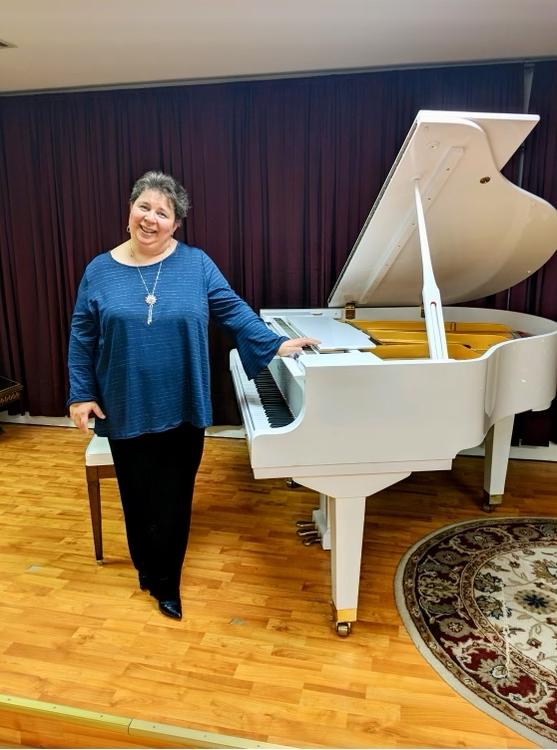 Olga Bakina – Piano
Olga has a Masters degree in Piano and Theory from Moscow Music Institute – Gnesinykh and a B.A. in Choir Conducting. She sang in and conducted the Moscow Conservatory Choir for many years and is an accomplished concert pianist. Olga has 28 years teaching and performing experience. In addition to her teaching she is an expert accompanist for vocalists, violinist, and a host of other instruments.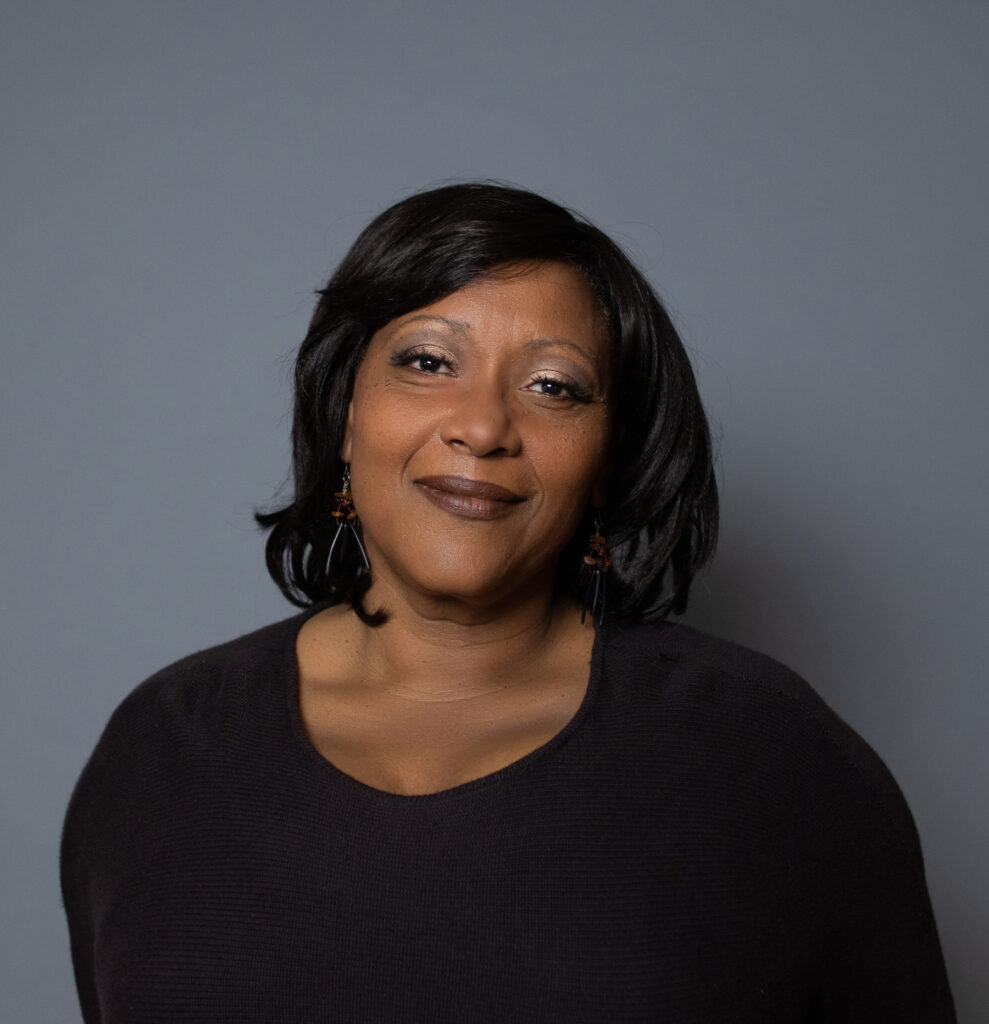 Fredi Walker-Browne – Voice, Dance & Acting
Fredi Walker-Browne is best known for creating the role of JoAnne Jefferson in the Pulitzer Prize winning musical RENT! She is a working Actress and can be seen in HBO'S SEARCH PARTY, Showtimes THE BIG C , several films and commercials
She recently directed Bob Stewart's LET THE CHIPS FALL WHERE THEY MAY – THE COLOR PURPLE and AIN'T MISBEHAVIN' as well as writing a directing a "jukebox musical" with her students every year.
"Miss Fredi" is a proud advocate of Arts Education. She is the creator of THE PROFESSIONAL SKILLS FOR ACTORS SERIES™ a comprehensive course on the business of Acting.
Singles from her new album #1PEOPLE1PLANET are streaming everywhere.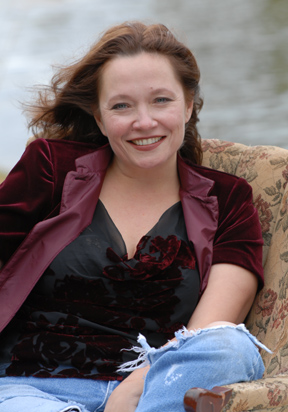 Kerrianne Spellman – Voice
Kerrianne Spellman is a professional actress and singer with over 20 years in the entertainment business. She was in three companies of Les Mizerables, including Broadway, where she played Fantine over 100 times. She also starred in the Obie winning "The Cover of Life" Off-Broadway, directed by Oscar Nominee Pete Masterson. She has appeared in principal roles on "Law and Order", "Sex and the City", "As The World Turns" and "Another World." She continues to work in commercials and voice-overs and can be seen in spots for "Publix" and "Boars Head."
Kerrianne has been teaching and directing the Saturday Musical Drama classes at The Music and Art Academy since 2006. Each semester students line up to be in these fun classes and each end-of-semester show is greeted with rave reviews. Kerrianne enjoys teaching both musical drama and private vocal lessons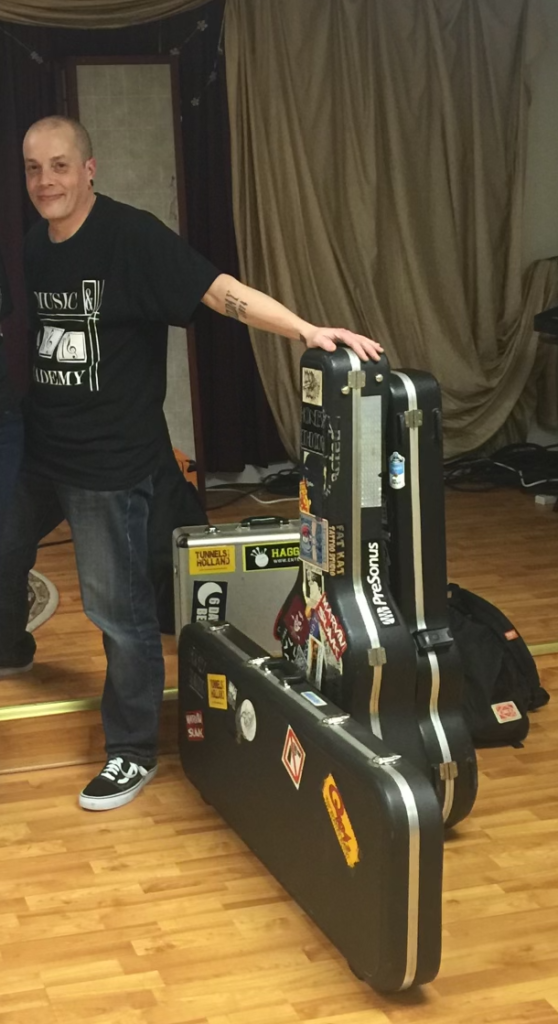 Bill Haughey – Guitar & Drums
Bill has been playing guitar for more than 30 years and has been teaching for the last 20. He has played with many bands across New Jersey, New York and Philadelphia over the last 20 years. Primarily a guitarist, he also plays bass, piano and enjoys singing. He is also a recording engineer/producer and graphic artist.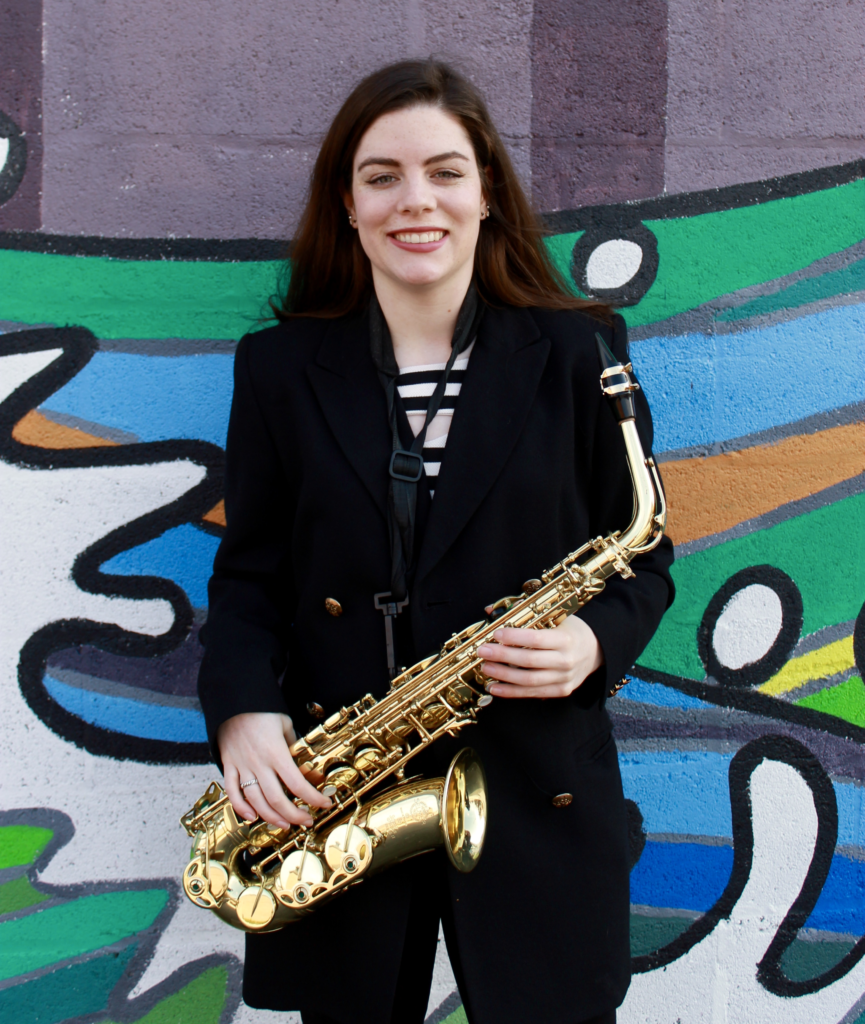 Emily Grant – Saxaphone & Clarinet
Emily has been performing throughout the New Jersey area for the past 20 years. After receiving her Bachelors in Music from the Sunderman Conservatory at Gettysburg College, she returned to her hometown in Red Bank to pursue a variety of musical projects. Her playing has spanned multiple genres, from jazz and blues to reggae and rock and roll. In addition to saxophone, she teaches trumpet and music theory.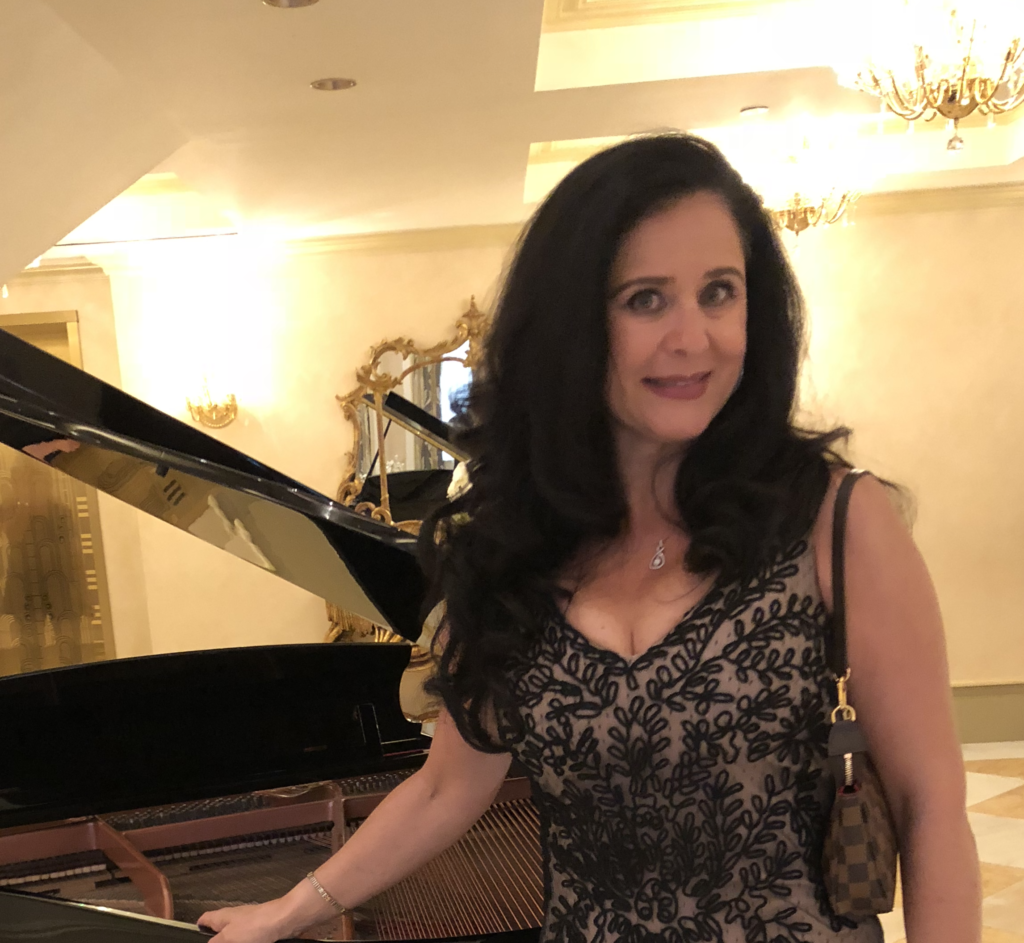 Alla Jaime – Piano
A piano teacher driven by my dual passions for music and education. My journey in music education began with the completion of a Bachelor of Science degree in Piano and Music Theory from the prestigious Beltsy, Moldova Music Institute.
My connection with the piano was established at the tender age of 5, and I've dedicated my life to realizing my dream of sharing the joy of piano with anyone eager to learn.
As an experienced music educator, my mission goes beyond teaching notes; it's about instilling a lifelong appreciation for music in students of all ages. I take pride in not only helping them grasp the fundamentals but also in preparing them for recitals, performances, and participation in music festivals.
My teaching philosophy is founded on boundless enthusiasm, unshakable confidence, a sprinkle of humor, and an unwavering commitment to making the intricate world of music accessible to all.
I hold a deep affection for my students and am beaming with pride as I witness their remarkable musical achievements."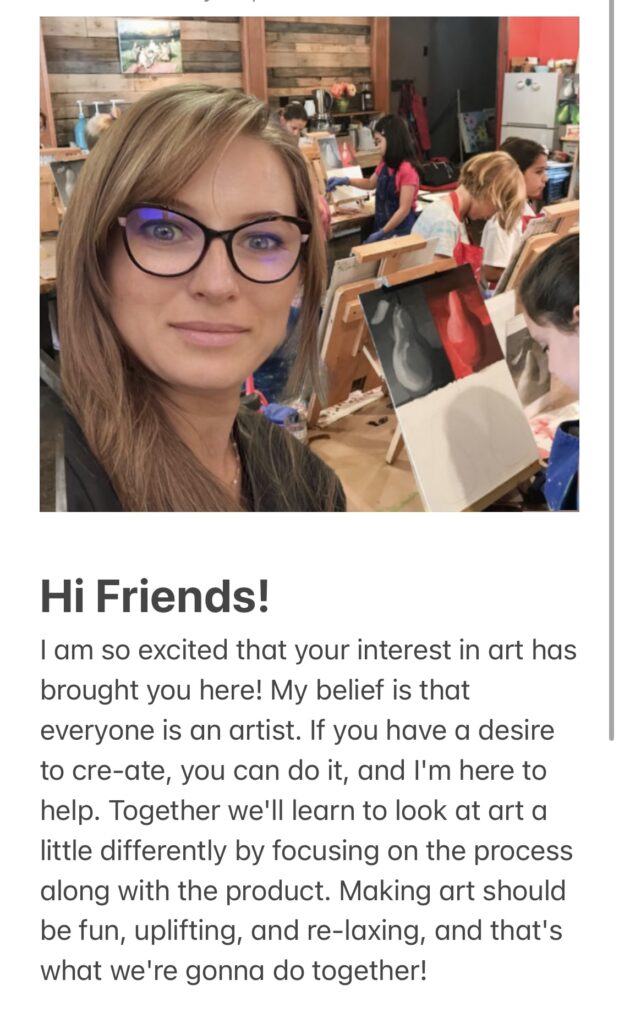 Valentyna Oplakenets – Art (Visual and Fine art)
Valentyna Oplakanets graduated from Art College in Ukraine with a Bachelor's Degree in Fine Arts with a concentration in painting and commercial design. After graduating, she has worked in the public and private education field from ages Kindergarten through Adult. She has also worked in commercial design, creating the window display & store art. She predominantly works in mixed media art ,watercolor , acrylic, and more.
She loves to share all of these techniques with her students to enhance their artistic confidence along with their abilities.
She loves to share all of these techniques with her students to enhance their artistic confidence along with their abilities.
Art is the mainstay of her life. Developing art is like doing meditation for her, which brings inner peace and happiness inside of person.
Art is a strong window for her to express feelings, sensations, inner music, devotion, spiritual expressions, theories, humanist ideas, revolutionary ideas, impossible and unlimited imagination, which she have found fortunately!
All her artwork was sold is dedicated to supporting individuals who have been affected or injured by war within her native country.